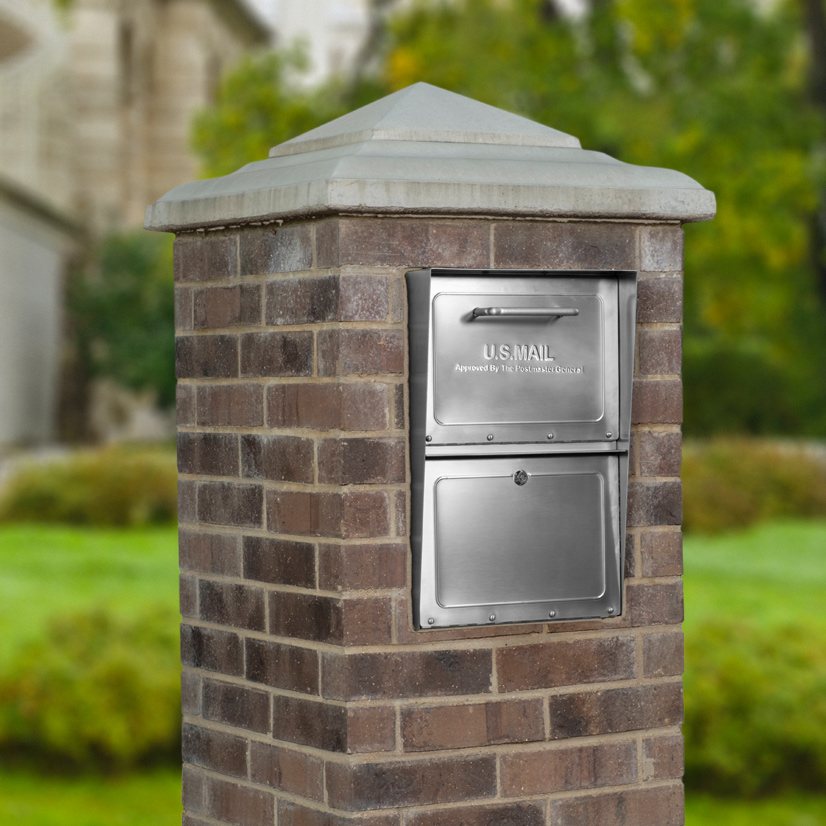 Beautiful in Brick
The gleaming sheen of stainless steel adds a beautiful allure when paired with brick. Build a custom brick exterior or adapt your current brick mailbox to fit Mail Case.
Optimal Size
Stand-alone or in brick, the stainless steel Mail Case is the optimum size for sending and receiving mail. The depth and width allow for the delivery of packages, and the special envelope slot allows easy handling of everyday mail.
Best Box for your Buck
Beautiful and functional, our brushed Stainless Steel Locking Mailbox is one of a kind. The Stainless Steel MailCase has the same heavy-duty lock and latch system as our painted mailboxes. Our Stainless Mailbox also showcases the MailCase patented Dual Delivery System, allowing the MailCase to take everyday letters and envelopes as well as larger packages. Our stainless mailboxes are built using heavy-gauge steel construction that ensures lasting durability.
The Stainless Steel MailCase is in a class of its own. While there are other curbside stainless steel mailboxes out there, none of them match the capacity, security, package delivery ability, and attractive style of MailCase.
Furthermore, other curbside stainless steel mailboxes cost hundreds of dollars more than MailCase. We are able to offer our superior stainless mailbox at a much lower price in three ways:
We sell directly to you, without the middle man that increases costs.
We negotiate the best prices on our premium grade metals.
We pioneered a precise, automation system in our factory to product the finest stainless steel fabrication possible.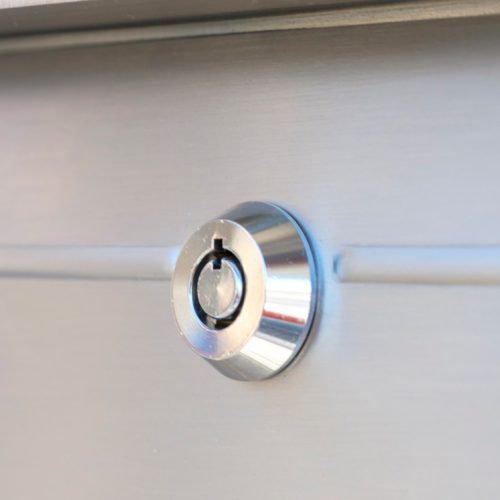 Easily handles everyday mail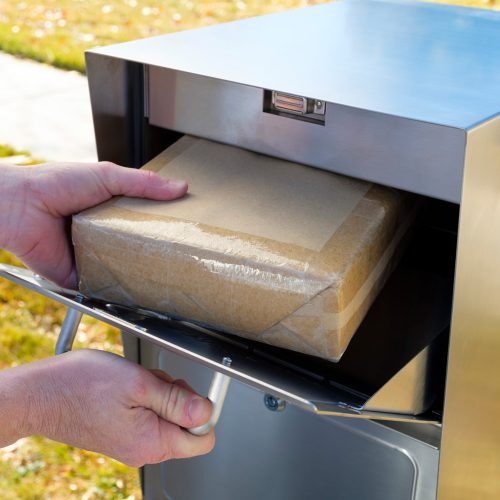 Great for package delivery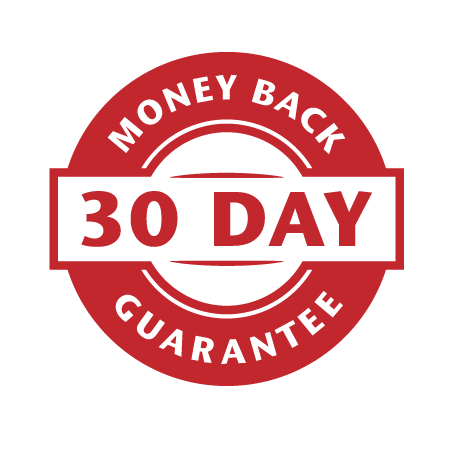 MailCase has a 30 day Money Back Guarantee. Click Here for details.
*304 is a premium grade stainless steel and offers excellent corrosion resistance in most environments. For example, the St. Louis arch is made from 304 stainless steel. Household kitchen sinks and other household appliances are also made from 304 stainless steel. It is possible for 304 stainless to show surface corrosion in high saltwater/salt-spray environments as well as environments with exposure to constant moisture. Contact us if you have any further questions about 304 stainless steel.